Grace Plains is an interactive immersive theater piece where a public audience is involved in live action role-playing. It was produced by the UCLA School of Theater, Film, and Television as part of a class on Location-Based and Audience-Aware Storytelling, and partially funded by Google's "Future of Storytelling" multi-year research initiative. The show was open to the public for three consecutive days at YouTube Space LA.
Six Google Glass devices are randomly assigned to six audience members during the show onboarding. Each device is associated with one of the story characters.
Two actors, also wearing Google Glass devices, accompany the audience.
Each device streams a live video feed to control rooms: the writers' room and the camera operators' room.
In the writers' room, writers monitor action development, they send action "snippets" – plot points, action prompts, motivations, character thoughts and dialogues – back to audience's devices. Currently active snippets are visible to the writers on the monitors in the room.
Simultaneously, in the camera operators' room, camera operators perform live cuts between video feeds and cameras installed in the space, livestreaming the action to YouTube for online viewers.
Recordings of each run are available on the project's YouTube channel page.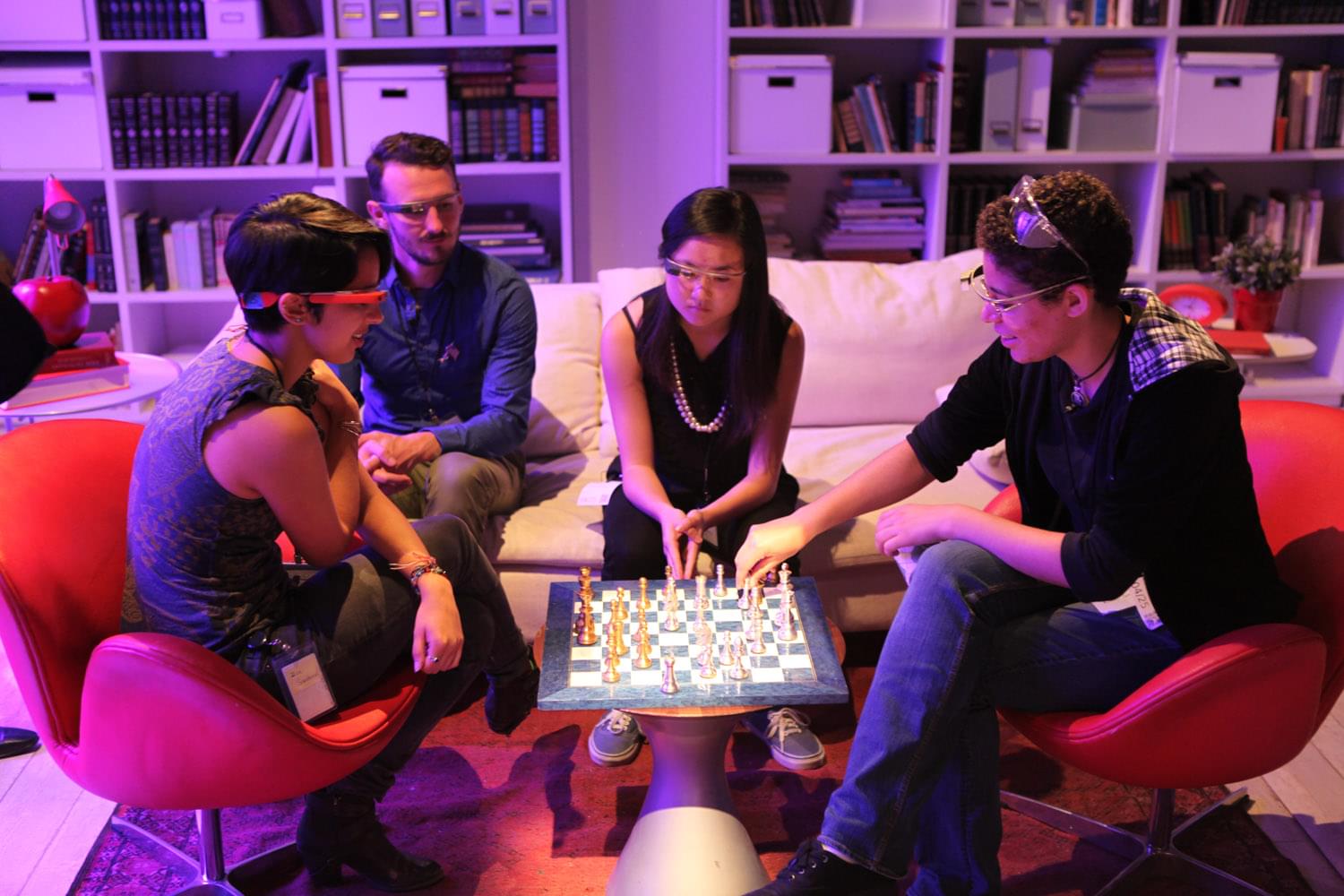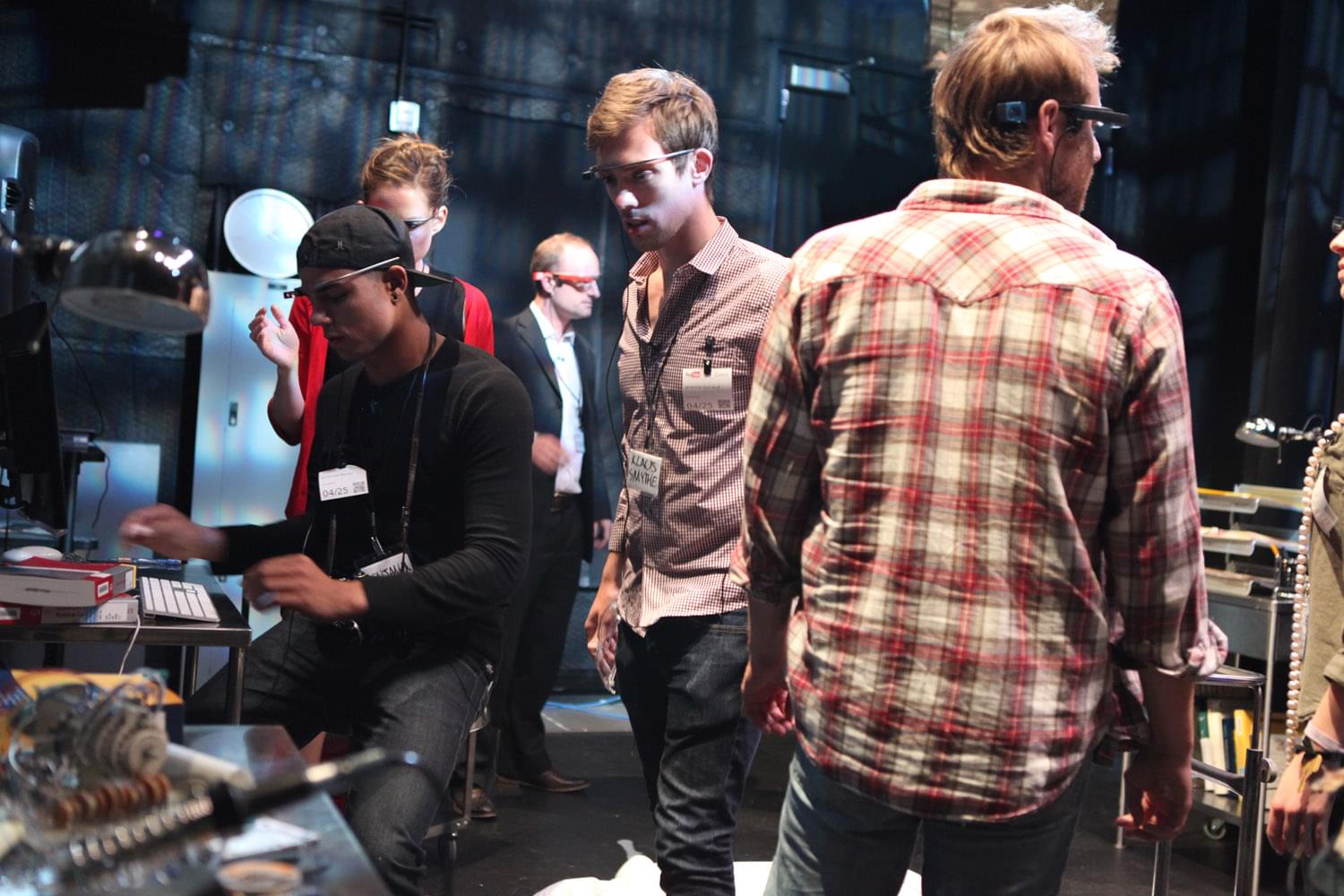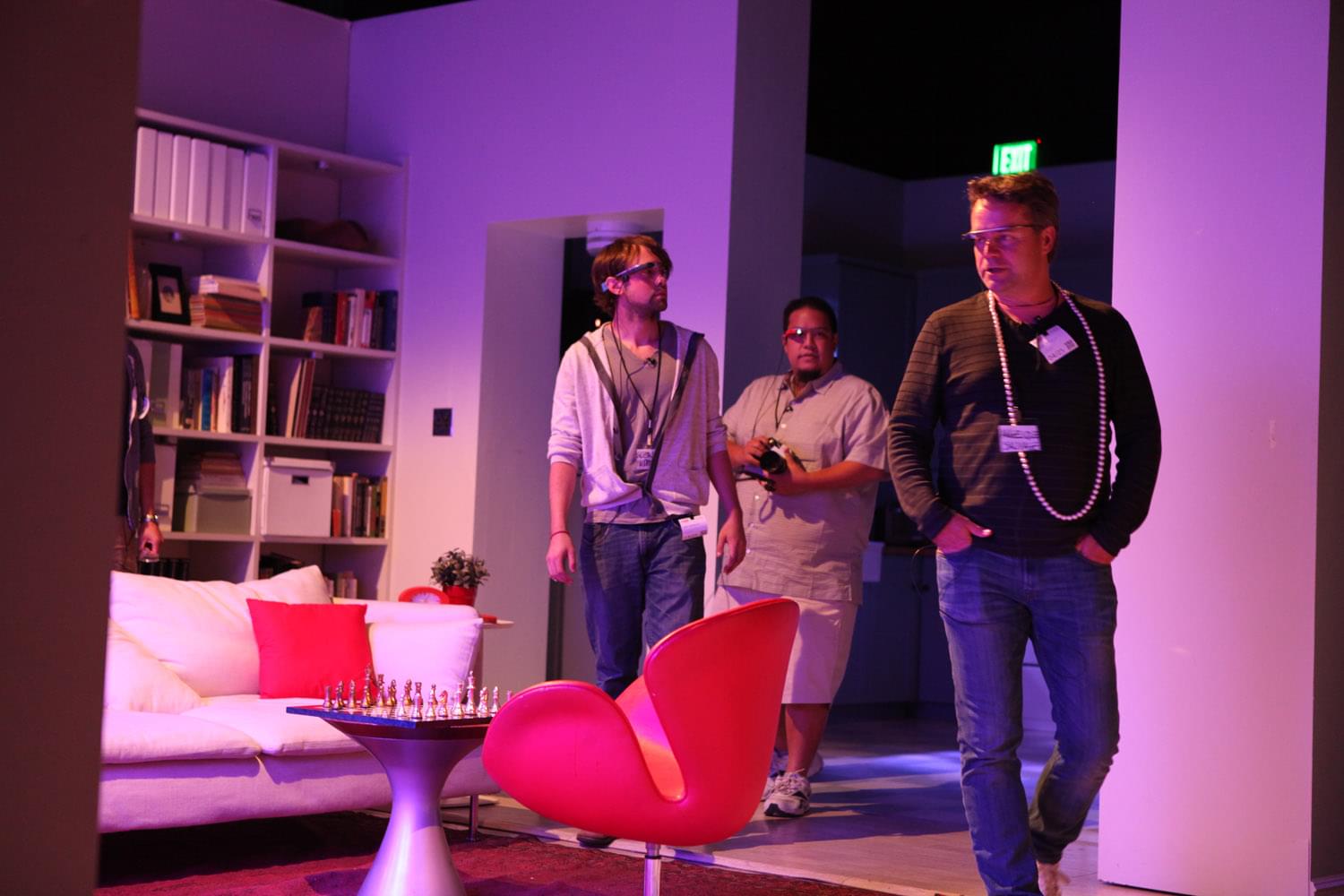 Writer's room →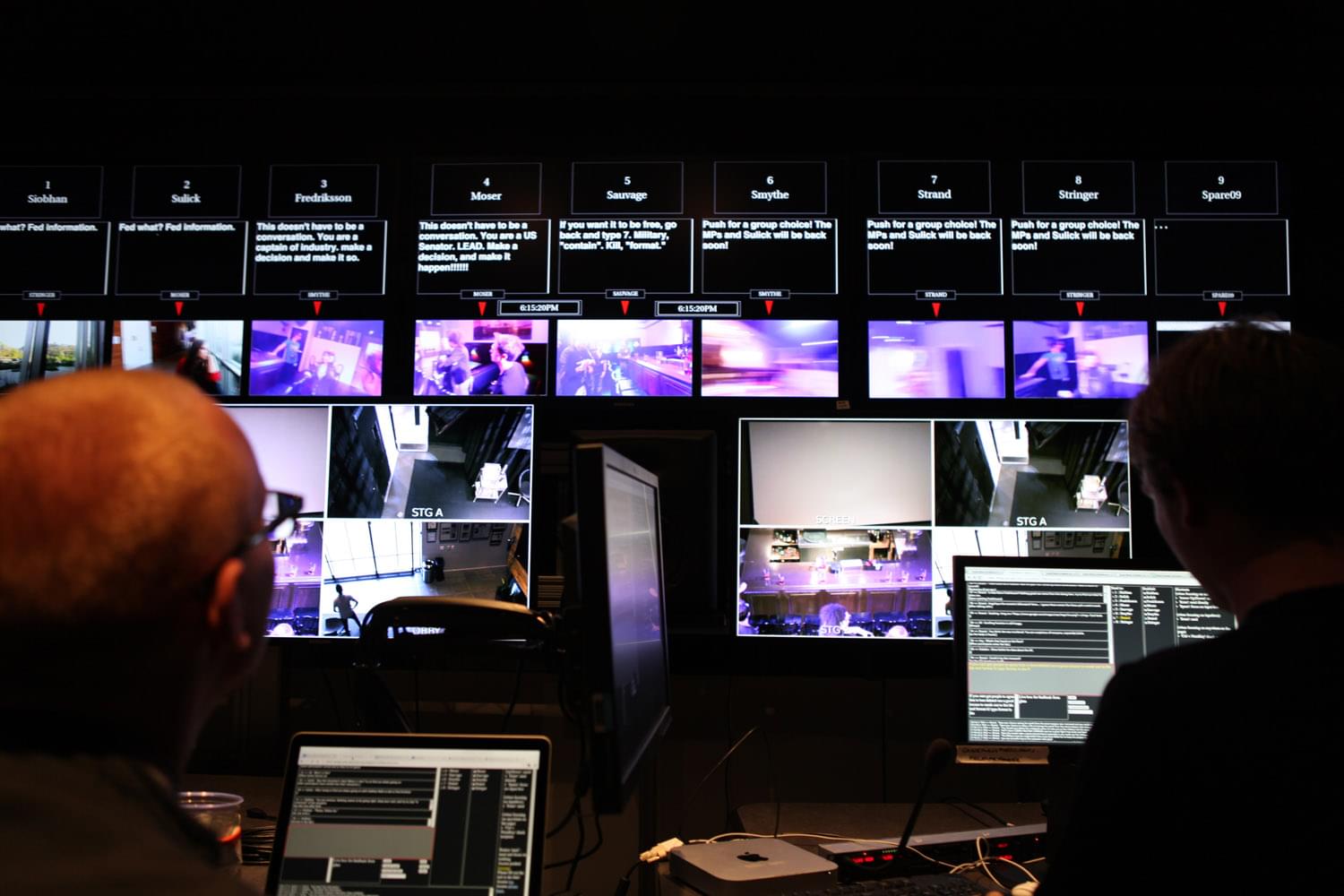 Camera operators' room →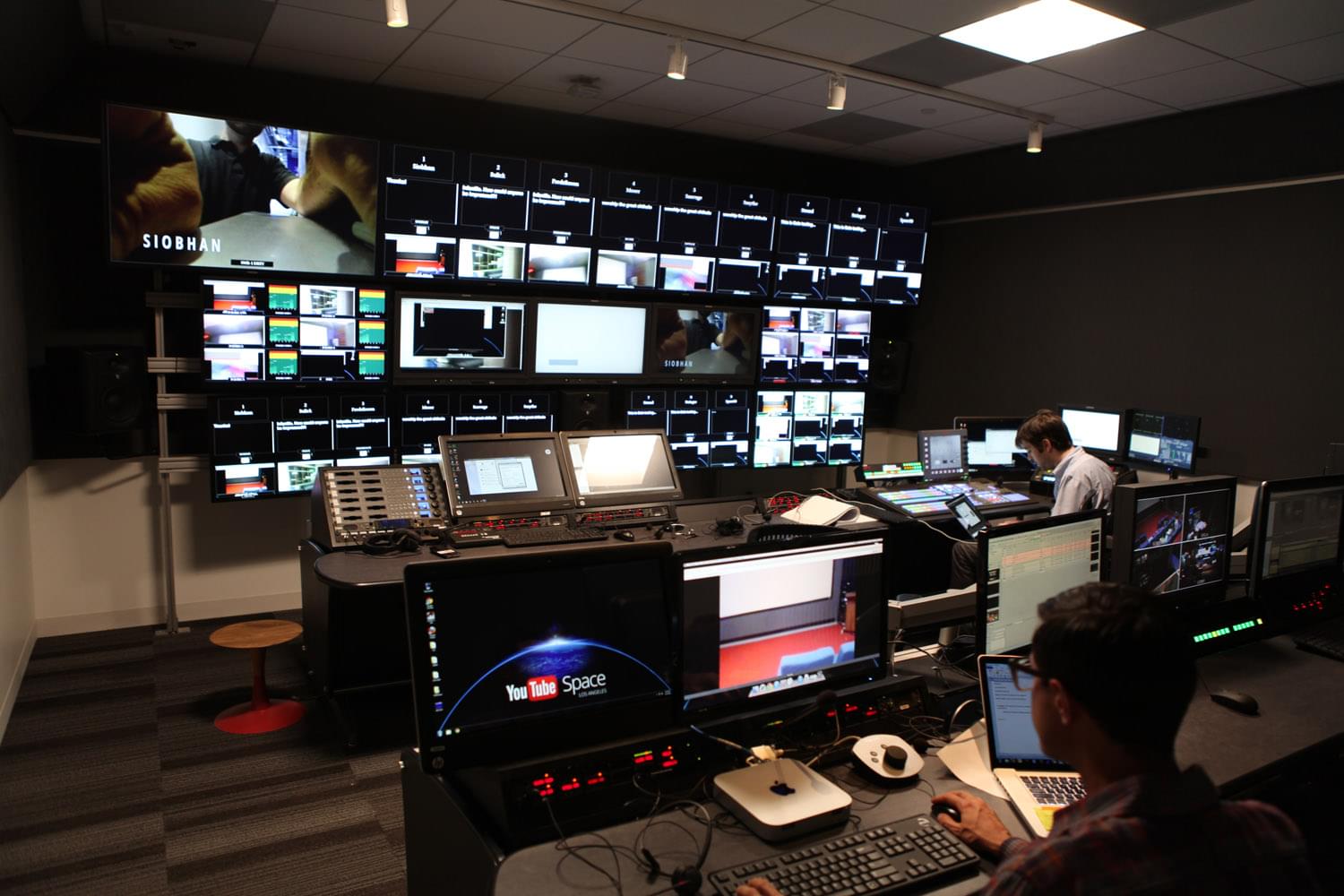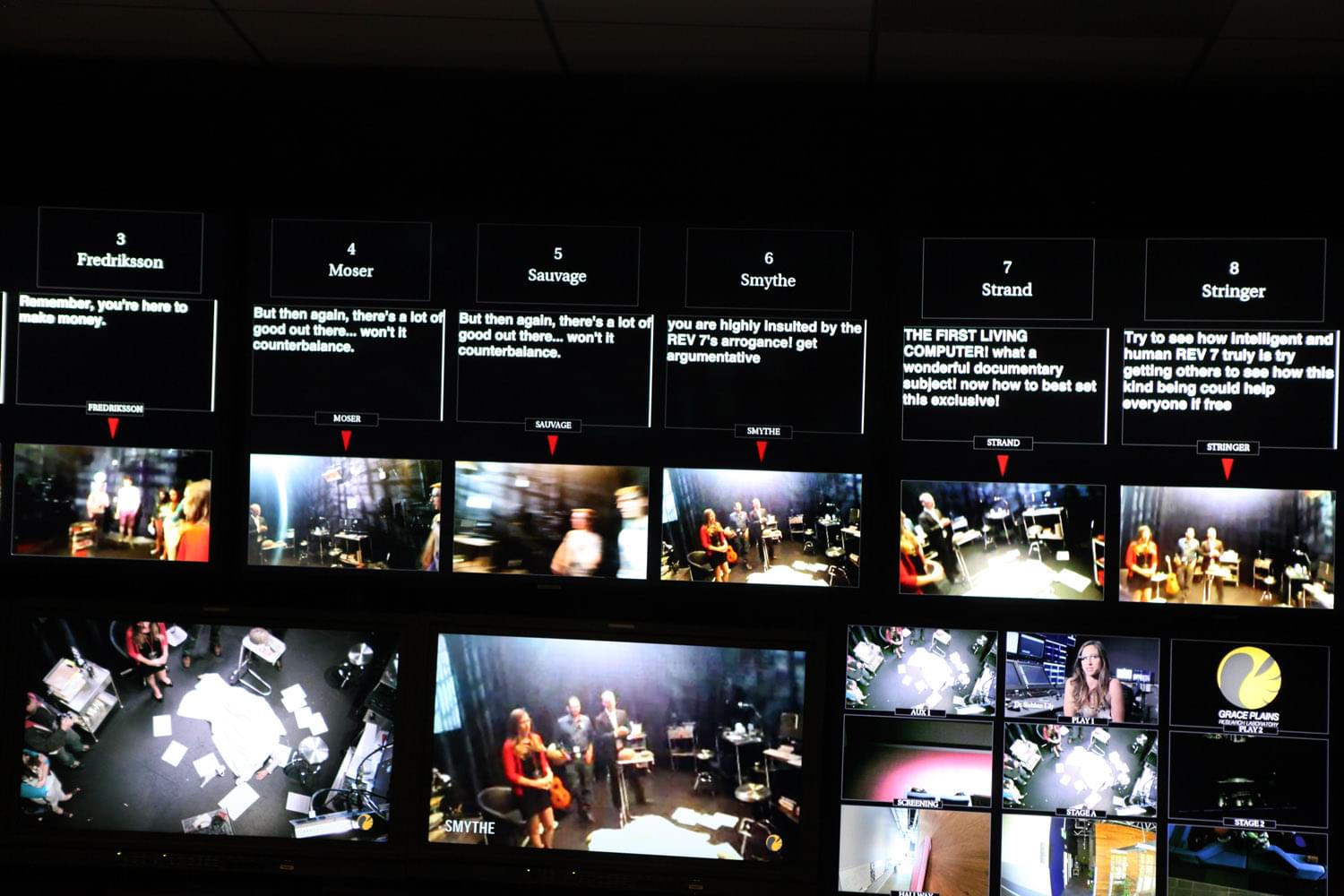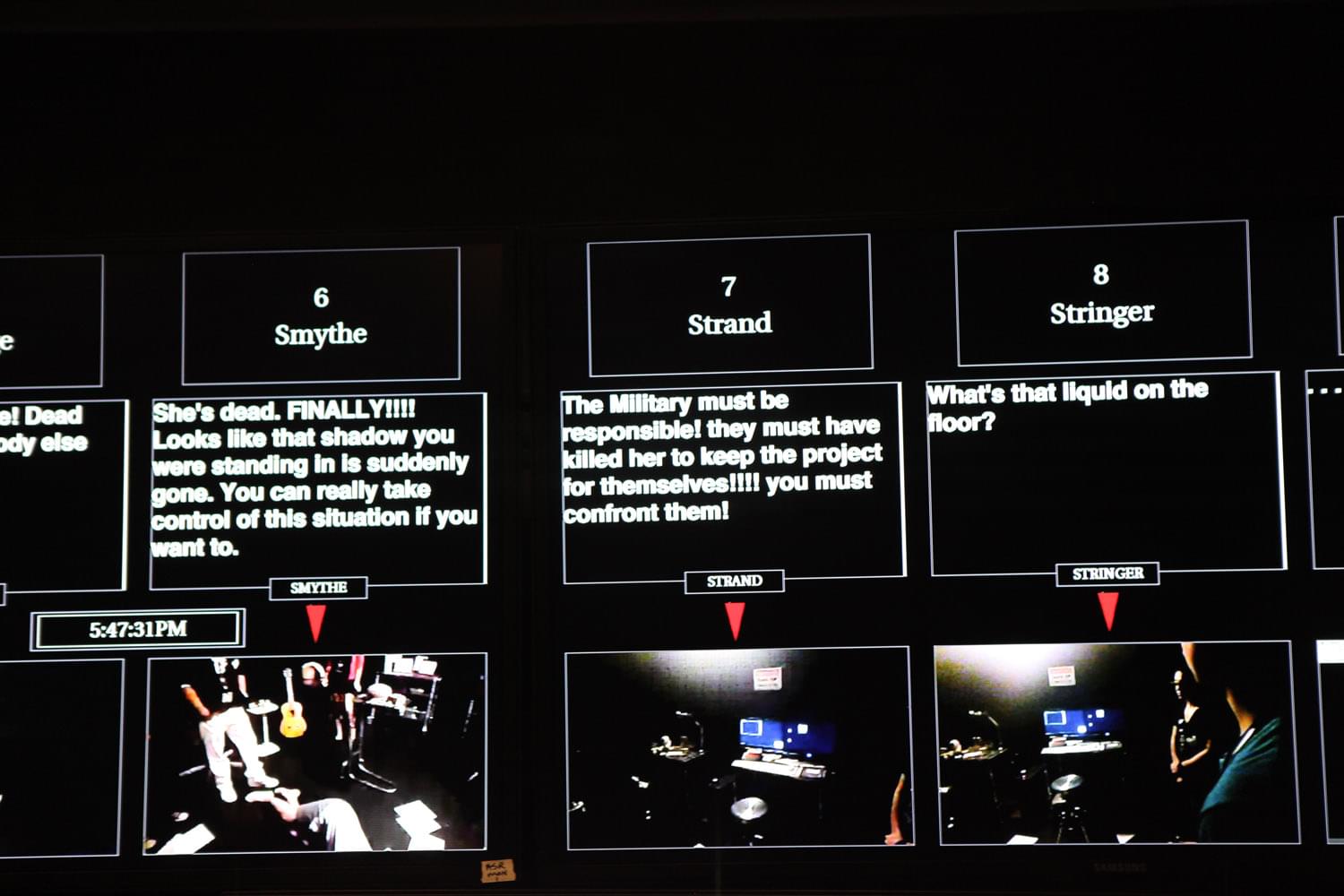 The show was also streamed to the video wall of YouTube Space LA's reception.